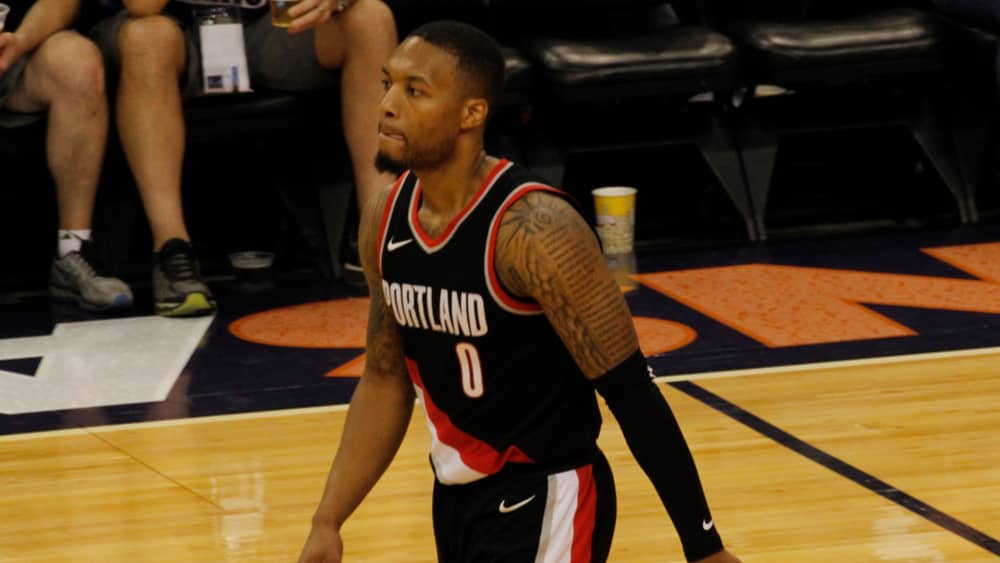 The Portland Trail Blazers announced that star guard Damian Lillard underwent successful surgery Thursday to repair an abdominal injury, adding that Lillard will be re-evaluated in six weeks. The team announced last week that Lillard would miss games against Miami, Cleveland and Sacramento as he received evaluation and consultation regarding the abdomen injury. Lillard did not travel with Portland on its current six-game road trip.
The 31-year-old Lillard first missed a game due to the injury on Nov. 14 and was sidelined from Dec. 1-12 because of it.  He received a cortisone shot for the injury in December to help mitigate the pain, with the team officially calling it lower abdominal tendinopathy. Lillard has dealt with an abdominal injury in the past, saying that he has played the last three seasons with the same type of discomfort.
Lillard is averaging 24 points, 7.3 assists and 4.1 rebounds per game this season. Portland currently sits in 10th place in the Western Conference with a 16-24 record.
Editorial Credit: Keeton Gale / Shutterstock.com