Outer Banks Sports Report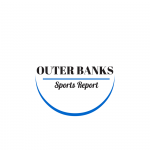 Meet Tom
Hometown: Windsor, NC
Family? Youngest of two kids born to the best mom and dad in the world
Kids? One boy
Favorite thing(s) to do in NENC: Kayaking, golfing, viewing those famous Coastal NC sunsets
Any hidden talents? Thanks to Harry Carry, I can instantly spell and pronounce names backwards
First Job: in tobacco fields of Bertie County
Favorite Food: chile relleno, crabcakes, lasagna, or whatever southern delicacy my wife cooks
Embarrassing childhood memory: Countless, I am embarrassed from the moment I wake up…
Favorite Sports Movie(s): Bull Durham, Major Leagues, Rocky, Hoosiers, Field of Dreams
Favorite TV Show(s): Justified, Archer
If you weren't at 98.1 The Score, where would you be? Folsom Prison
Best Sporting Event Attended: coaching in a high school baseball state championship
Worst concert: Cheap Trick on the streets of Downtown Baltimore
Favorite Athlete: Steph Curry, Dirk Nowitzki, Dale Murphy, Ryne Sandberg
Favorite Teams: ECU Pirates, Washington Nationals and Chicago Cubs because it's ok to have two teams! Washington Redskins, Boston Celtics
Bad habit? Hanging with Mongo
What do you like best about working at 98.1 The Score? the people! people that I work for/with and of course the people that listen to our show!
Crunchy or Creamy? Both…ughhhh, all of the above!
Boxers or Briefs? Boxers
Chinese or Mexican? As long as they speak English, I don't discriminate!
Share and Enjoy