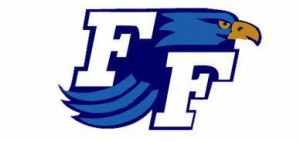 Mother Nature has been rough on us Outer Bankers of late, with all the snow, sleet, freezing rain and brutal wind. So much so, that it may be hard to believe that spring is upon us. Spring has so much to offer―flowers blooming, grass growing, birds chirping and of course, baseball.
Major leaguers are in spring training, colleges all across the country have begun play, and this week our area high schools will also start their seasons. For First Flight baseball coach Steve Saunders, this will mark his fifth season as head coach. In his first four years at the helm he has managed an impressive 67-23 won-loss record.
In this season, like most at the high school level, Saunders faces the familiar dilemma of having to replace all the production that he lost from last year's team. The 2014 Nighthawks squad had a total of 121 runs batted in. Ninety-three of those RBI came from a group of six seniors; Cory Ballard, Noah Breit, Hayden Dougherty, Devin Daniels, Bailey Lipscomb and Kegan Dean. That group not only drove in the overwhelming majority of the runs, they also contributed mightily on defense. The departure of Breit and Dean opens up lots of innings in the outfield. Daniels, Lipscomb and Dougherty were standouts in the infield. Cory Ballard anchored the squad from behind the dish. All of those spots are now up for grabs.
The roster turnover doesn't only affect the team at the plate or in the field, it also applies to the pitching staff. Of the 125 innings pitched last year, only 30 were thrown by returning players. Coach Saunders will adopt an "all hands on deck" approach that will see him utilizing a seven-man pitching rotation. Stephen Peters, who threw 13 innings last year (most among returnees) will look to lead the pitching staff. He'll be joined by Gunnar Daniels, Heath Spry, Luke Golliday, Tyler High, Cole Breit and Brian Evers.
In total, this year's Nighthawks roster runs 19 players deep. Seven of those 19 are seniors. Three-year varsity letterman Daniel Hardy has the most experience of that group having amassed 53 at-bats last year while providing stellar defense. He'll be looked at to provide senior leadership this season. Fellow seniors Briar Tate, Owen Halloran, Brian Evers, Gunnar Daniels, Aaron Riffe and Stephen Peters make up the rest of the team's graduating class.
So who will play where in the field? Who will hit where in the line-up? Who will be the leaders of this year's squad? Those are all questions that Saunders is looking to answer. If his 67-23 overall record in four seasons is any indication, Coach Saunders will find an answer to all of the above question marks.
Share and Enjoy